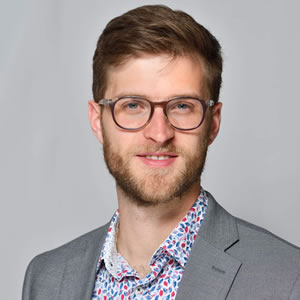 Mark is a recent graduate of the JD program at the University of Toronto. He completed his undergraduate studies at the same institution, earning an Honours Bachelor of Applied Science in Mechanical Engineering in 2017. Between his undergraduate and law degrees, Mark spent two years as a vibrations analyst in the aerospace sector, assessing the vibratory characteristics of jet engine compressor components from design through to testing, implementation, and accident investigation.
B.A.Sc. (Hons) – University of Toronto  |  J.D. – University of Toronto
In his spare time, Mark enjoys reading, cooking, learning languages, playing guitar, and lifting heavy things—just not all at once.